Rockingham Radio is made up of a team of volunteer directors with a range of skills and one common aim;
To bring music to the masses from the heart of the local community.
Operations Director & Technical Lead
Also an Army Cadets volunteer instructor, Shaun is leading the development of the radio station's online presence and working with our "Power User" presenters who will pass on the necessary know-how to new presenters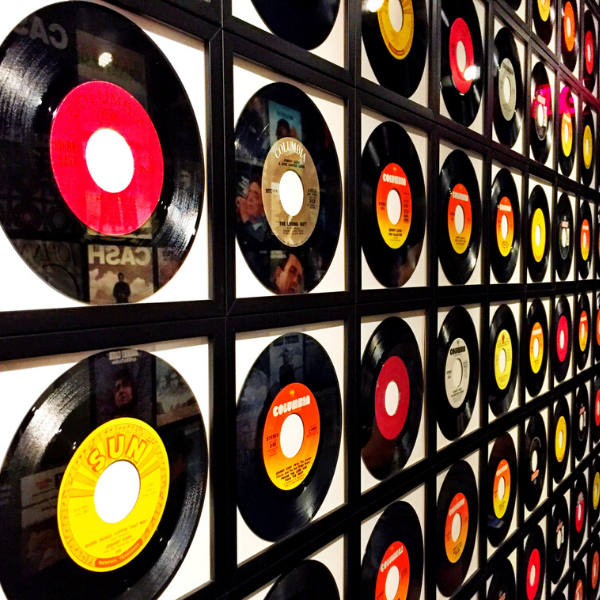 Director & Educational Lead
Former headmaster, David, is our chief educational advisor. He keeps everyone in line, as you might expect, with his teaching background.
Get on the right track with Rockingham Radio. Come and find your new you!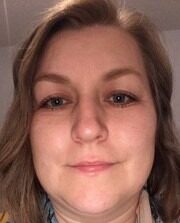 Anna@rockinghamradio.co.uk
Hi, I'm Anna Scott and I am one of the RR volunteer presenters currently airing on a Monday and Friday 10-12.
I will be featuring country and western music, chatting to people about various careers and mental health. I'm a single mum to two teenagers, three dogs, a rabbit and a tortoise. Having worked with children for the last 14 years,
I have now taken a break to follow new ventures. I look forward to you joining me here at Rockingham Radio.
Robert@rockinghamradio.co.uk
Hi, my name is Robert McBride but prefer to be called Rob, I am 55 (but don't look it lol). I am originally from Bradford, where I lived until I was 38.
I started DJ'ing at the local youth club when I was 13, the lad that usually did it got a girlfriend and didn't want to do it anymore, so I stepped in. When he wanted his job back, they said he had to wait till I had had enough, that didn't happen.
When I was 18, I was in the local pub which was then called The Rembrandt (Formally the Black Bull inn). The DJ that was booked didn't turn up, I mentioned I used to do it at the youth club and if someone would run me home I would get my records that I had been collecting for a few years, I never took them home again until the pub changed hands and the new landlord wanted their own DJ (I did go back a few times.)
Whilst I was working there another DJ approached me and said he liked my style of music and banter I had with the crowd (when I first started, to get over my nerves I would take the rip out of people and play silly pub games) and if I'd be interested in DJ'ing on an up and coming Beleric Island, he was scouting for talent to take over there, I had just gotten a new girlfriend at the time and didn't have a passport, so turned it down………..IBIZA!
But if I had gone, I wouldn't have my 2 children so I would not change it.
I worked at various pubs, clubs (with my Bro Den) and did lots of the usual mobile disco stuff, and at the local hotel called the Five Flags (with my DJ partner in crime Nigel), working with the likes of the Bachelors, Drifters, Black lace, Little Egypt (lead singer, now lead singer of Smokie), Bob Monkhouse, Ken Dodd to name but a few.
I moved over to Barnsley Oct 2003 after meeting my wife online, we soon took on the Railway Pub in Wombwell, which we ran for nearly 7 years until unfortunately I went bankrupt late 2010, I continued to do the odd disco, mainly for charity, family and friends.
My main influence in music is the 80's especially the Human League, who I met briefly in 2001 when I was getting a tour brochure signed, but I love most types of music.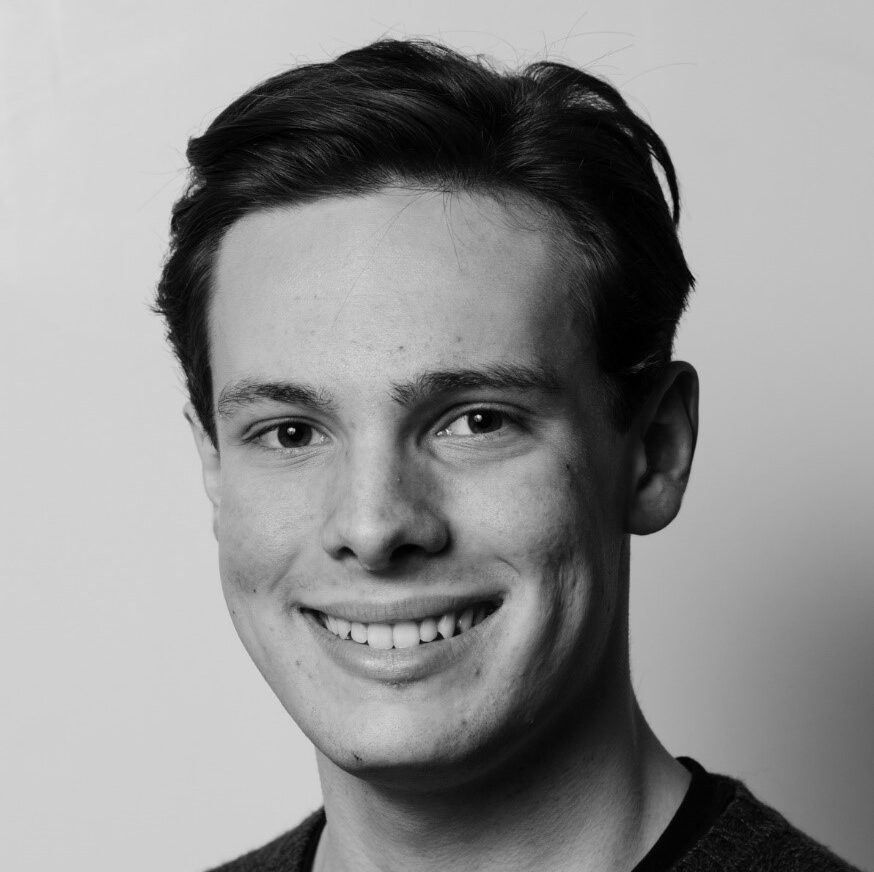 Dominic@rockimghamradio.co.uk
Dominic Ridler is a drummer, percussionist, and DJ based in Sheffield. He plays with a variety of bands and ensembles and has worked with Jarvis Cocker, Lesley Garrett, and Tony Christie. He runs two function bands – Jazz Manifesto and The Sound of The Crowd – and plays drums with The Sheffield Beatles Project, as well as performing regularly as a session musician. He also works as a musical director in musical theatre, performing for and musically directing many shows over the years.
As a DJ, Dominic specialises in playing a range of dance music, with a particular interest in house music, disco, funk and soul. He DJs alongside his function bands at parties in Sheffield and South Yorkshire, and his show Drive Time Disco on Rockingham Radio aims to showcase a range of dance music spanning the decades. Drive Time Disco broadcasts 5-7pm on Fridays and Saturdays, and is guaranteed to get you dancing into the weekend.
https://www.dominicridler.com/
Shaun@rockinghamradio.co.uk
Shaun is a director of Rockingham Media. Joining, initially, to help project manage and accelerate the roll-out, but quickly saw the potential impact it could make and committed so much more than the initial few hours per week. Having been a Special Constable and currently working with the Army Cadet Force, Shaun is no stranger to helping others and giving support at a community level.
His current shows demonstrate his contrasting musical tastes as Shaun presents 'Slow Down Saturday' (and Sunday) with music to get you in the mood for relaxing and chilling out from the midday madness and he is also working on a couple of special feature shows that will appear in coming weekend slots
Shaun is also a qualified and permitted drone pilot and has his own business offering a range of drone related services called Digital Perspective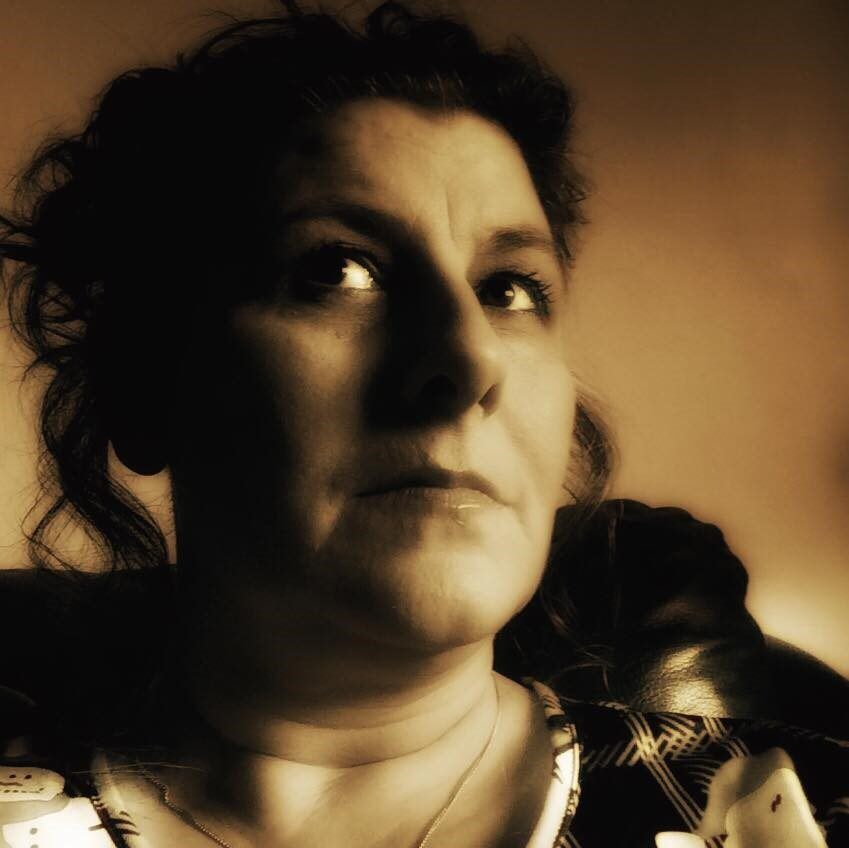 MrsB@rockinghamradio.co.uk
Mrs B from 1 'til 3 brings you two hours of non-stop foot-tapping, happy music. You won't find a track with a slow beat in her shows as they reflect her outlook on life; face it full on and go for it!
Mrs B works in two schools and has spent lockdown writing an upbeat (what else would you expect) daily newsletter, including weekends, for the teachers and sixth form students. She calls it "the ramblings of an aging woman" and we will let you read into that what you will.
Aging rambler, or not, Mrs B's music is guaranteed to raise your mood as well as your heart rate so tune in on Saturdays and Sundays at… well, surely, we do not need to tell you what time, do we?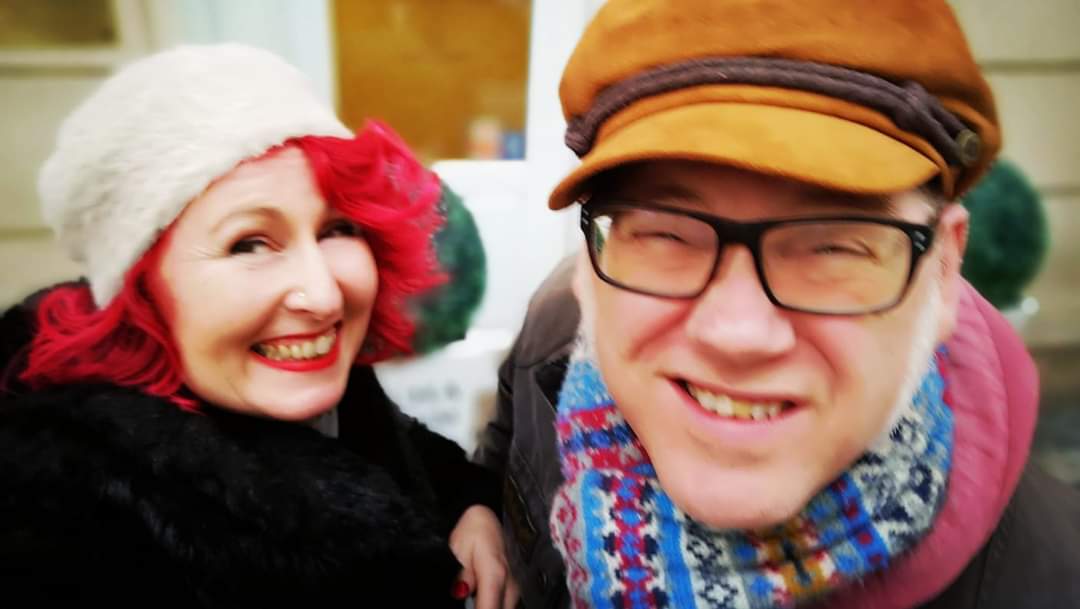 Caroline@rockinghamradio.co.uk
Hey I'm Caroline Carmichael and I host 2 shows Thursday 7 – 8pm "Sounds of the Cities" and Friday 7-8pm "The Ruby Carmichael Rock N Retro Show".
On Thursday I choose a City and feature tracks from bands / Artists that formed there. I'm finding out some really great things and a few surprises!
On Friday I become my Alter Ego "Ruby Carmichael" for the Ruby Carmichael Rock N Retro Show. This show is my favourite one to put together and features Tracks and Artists from the 40's and 50's or artists who have been inspired by the music from that era. It's great fun and whilst researching I end up down various rabbit holes finding long lost treasures or some great new toe tapping tunes. Why not join me, I'll have you jiving around your front room in no time!
When working my day job I am a Regional Fundraiser for an animal charity covering the North of the British Isles. I am also the mother of two fantastic young men and owned by 2 cats.
On Saturday and Sunday I Co- Present 2 shows with my Partner in Crime Daz Thompson (He's a very shy and retiring sort of fellow and if you believe that, you'll believe anything!)
Saturdays show is "A few of our favourite things" and yes, we do just that share our favourite music with you, why not give us a listen and you may find some new music that could become one of YOUR favourite things.
Sunday is another matter, Daz Loves Soul and Funk and it his chance to do his Thang by introducing some great tracks guaranteed to be the perfect antidote to a Monday…
Right then, I'd best my two penith in…I'm Daz Thompson, so if Cazza (Caroline to her Mum!!) is the glamour puss, that makes me the ginner with mutton chops!! When I'm not planning cheese production in a local dairy (that's the day job), I'm discovering and bothering the general public with bands & artists that will be their new favourite band…they just don't know it yet!
I'm a big fan of underground rock, blues, country, folk and soul and get to as many gigs as my bank balance will allow, generally dragging Cazza along screaming, but not kicking.
We have an absolute blast putting the shows together and love that we have a platform to share our love of music with you all, so do yourself a favour and listen in and get some bragging rights for when the pubs open again "oh yes, I've been into [insert obscure Daz sourced band name here] for years don't you know!!" 7-8pm you know you want to.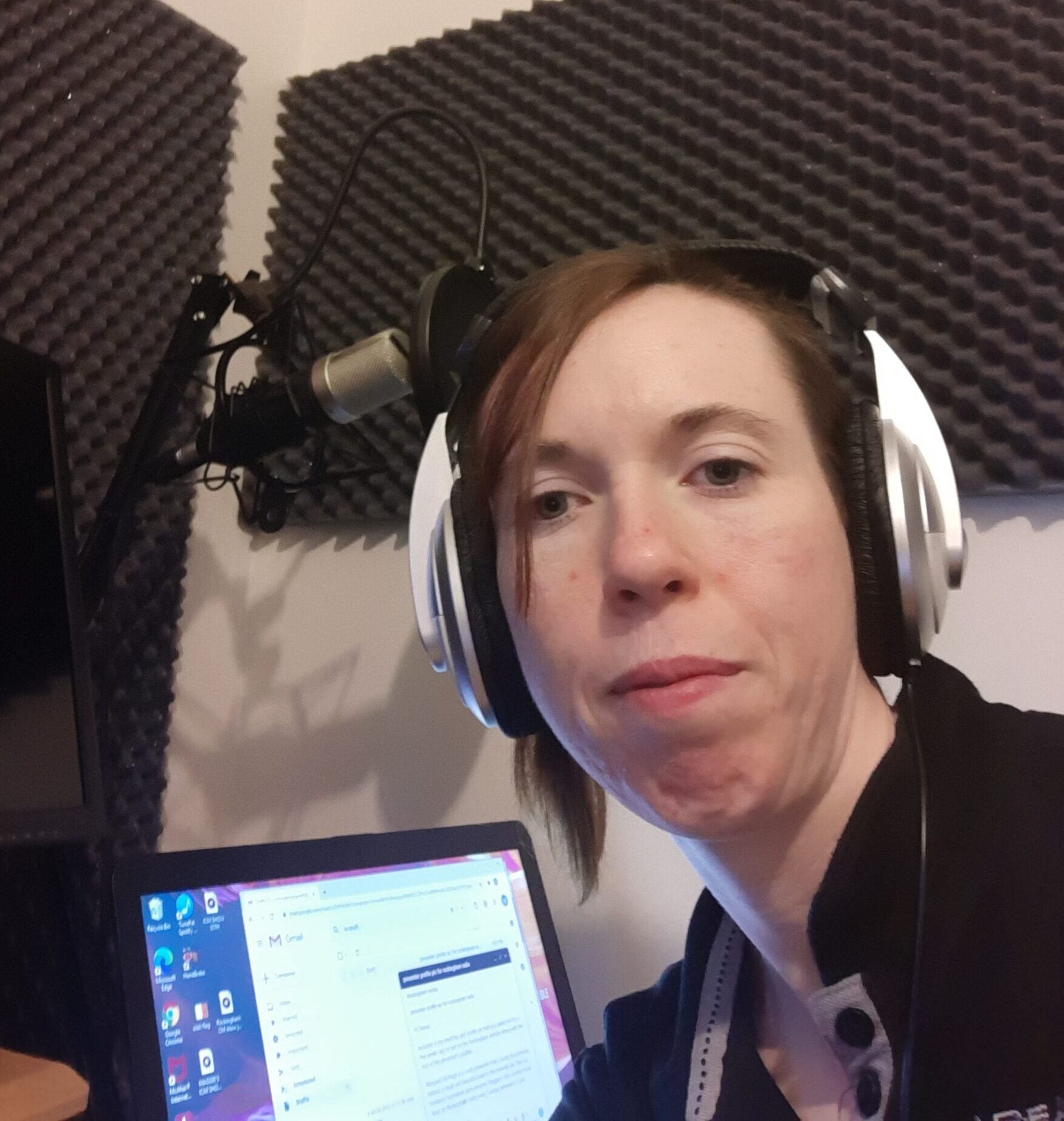 Margaret McHugh is a radio presenter from County Roscommon, Ireland. She is a freelance Journalist who presents Maggie's Irish country music hour on Rockingham radio every Sunday between 5pm and 6pm.
She loves Irish country music and showing our UK audience what the Irish country music scene has to offer listeners both at home and abroad. Margaret's home station is RosFM, broadcasting on 94.6FM if you ever find yourself near Roscommon on a visit to the Emerald Isle